Networking Solutions
---
As part of our total solution approach, we can implement and support a local area computer network (LAN) or Metropolitan Area Network (MAN) of your company when we setup your Intranet/Extranet.
Our expertise includes recommending appropriate technologies, based on your requirements, in following areas :

Server Hardware and Software.
Workstation Hardware and Software.
Integration with Existing Equipments.
Backup and Disaster Recovery Plan.
Cabling and Topology.
Integration with the Internet.
Intranets
Intranet is an internal company network of computers based on the Internet technology for streamlining communications among the employees.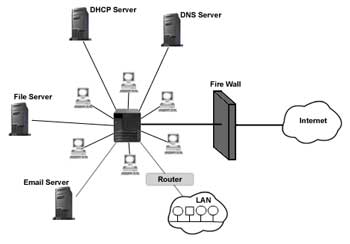 A well-planned and well-managed Intranet can provide dramatic and immediate benefits to a company, such as faster internal working, increased employee satisfaction, reduced administrative costs, etc. Some common uses of Intranet are e-mailing, net-meetings, internet access sharing, internal website which may have human resource policies, sales & marketing programs, financials of the company, etc.
Extranets
Extranet or a business to business website provides a connection between your Intranet and outside entities like your customers, vendors, and other business associates to streamline communications among this group.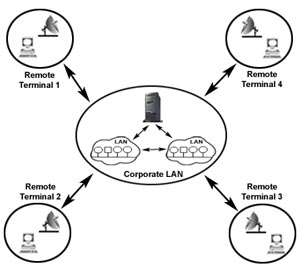 The security of the system becomes a major concern when a diverse group is involved; firewalls are used to insure overall system security. As with the Intranet, extranet provides similar benefits at inter-company level by improving inter-company information flows. Many a times these extranet solutions are business to business e-commerce solutions whereby authorized customers, vendors, etc. can perform business transactions quickly and easily over the web.